History of Jay Hatfield Ford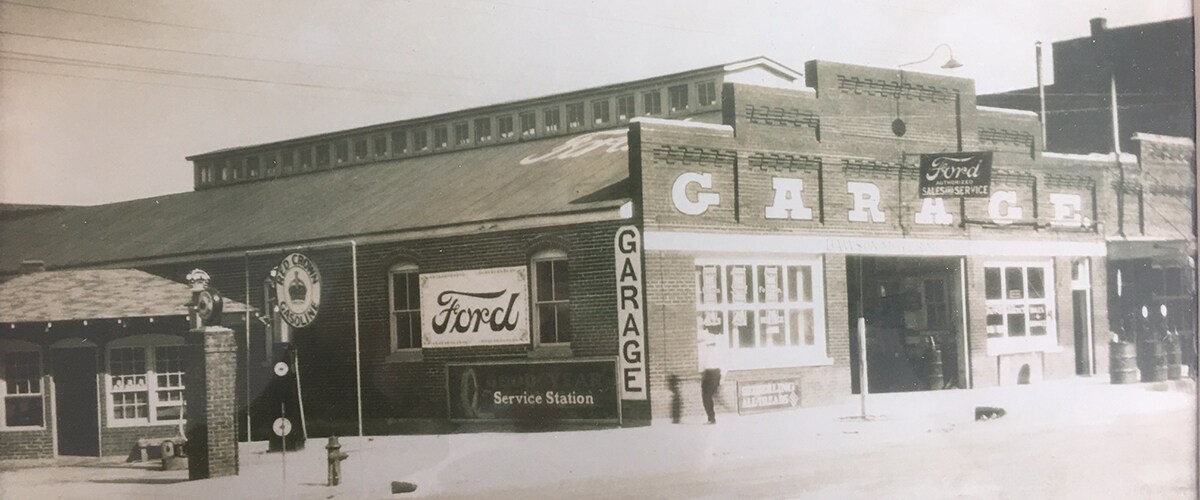 Jay Hatfield Ford in Sarcoxie, Missouri , was established as a part of the Jay Hatfield Auto Group in April of 2015.  However, the store is deeply rooted in the history of Sarcoxie, Missouri - located 15 miles east of Joplin, Missouri.  The store, established near the town square, dates back to the late 1920's.  It was purchased in the mid-1950's by future Congressman Gene Taylor.  Congressman Taylor then moved to the current location, constructing a new, state of the art (for its day) facility in 1962.
---
Congressman Taylor operated the facility until the sale of the business to Kenny Neal in 1980.  Mr. Neal took great care in operating and growing the business from 1980-2015.  To accommodate growth, Mr. Neal added the building to the east of the showroom.  This building would later serve as the temporary offices during the construction of today's showroom.
---
In April 2015 Jay Hatfield and his managing partner, Anthony Winningham took ownership of the business.  Since that time a variety of changes have taken place- from building upgrades to additional employees.  Although Jay and Anthony are looking forward to the future and the great opportunities this area holds, they haven't forgotten the past and what it took men like Congressman Taylor and Mr. Neal to establish a sound dealership operating to serve Sarcoxie and surrounding communities.
Our Past, Present, and Future
---